Aleksandra Wróbel finishes ultramarathon in Bieszczady Mountains
October 2018
Here's Wróbel, after fifty-two kilometers in "the Poland's wildest mountain range":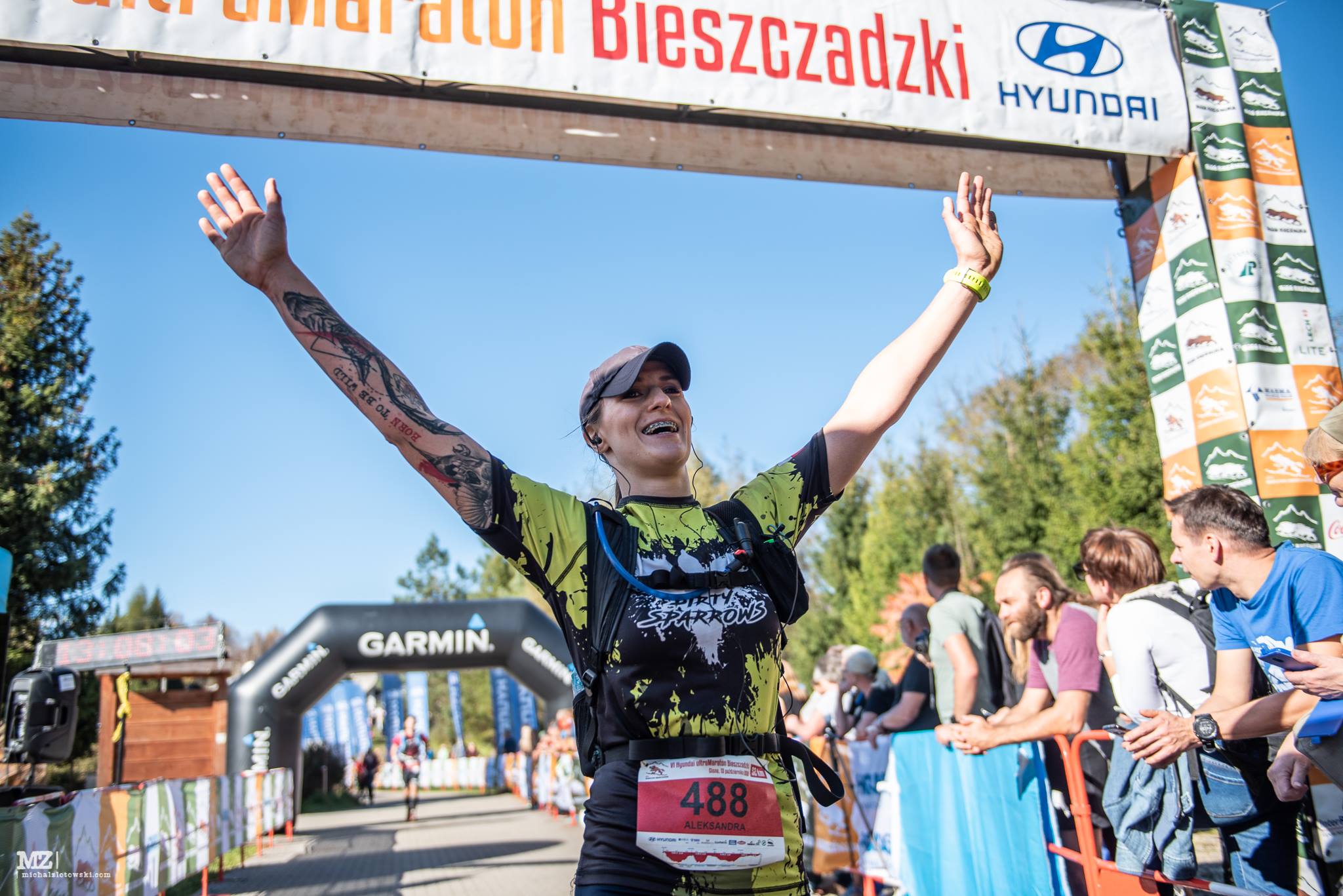 Paulina Celebias joins our lab
July 2018
Paulina Celebias was accepted for a PhD program at our Department. She will be co-advised by Michał Bogdziewicz (a former member of our lab) and her research project will be on the influence of seed consumption on the recruitment of Northern red oak (invasive in Poland).
Our research published in Journal of Mammalogy
June 2018
We show how beech masting indirectly affects rodents that live above the elevational treeline in the Carpathian Mountains (link) (pdf).
Paula Bednarz wins medals
April 2018
When not working on her PhD, Paula Bednarz is rowing, and her team just won a Bronze Medal at the Polish Academic Championship in indoor rowing. Congratulations!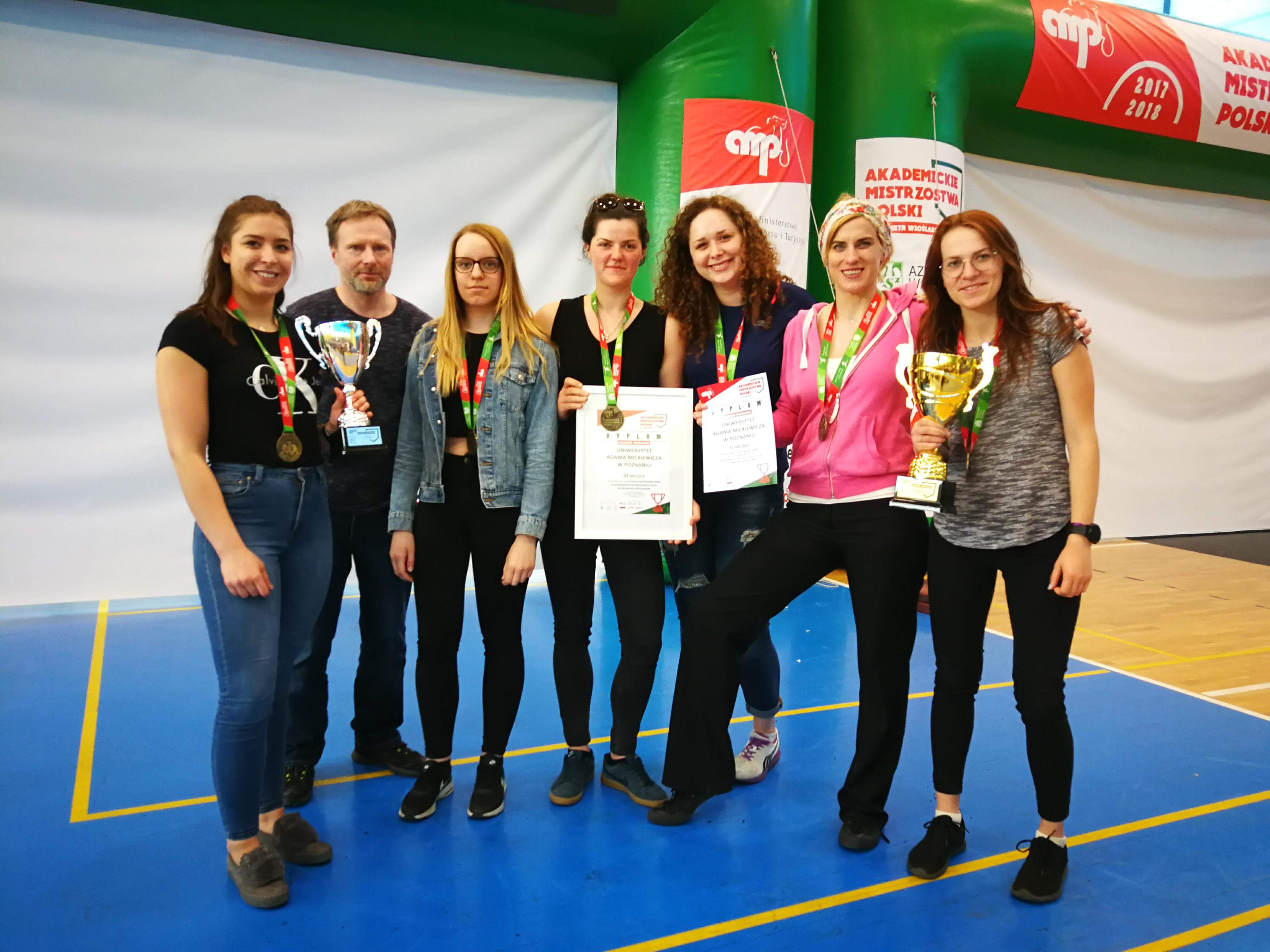 Publication on the cover of Biological Reviews
February 2018
Biological Reviews published my article on the importance of individual variation for interactions between plants and seed dispersing animals (link) (pdf). My goal was to provide a general framework and specific recommendations to guide future work in this novel research area.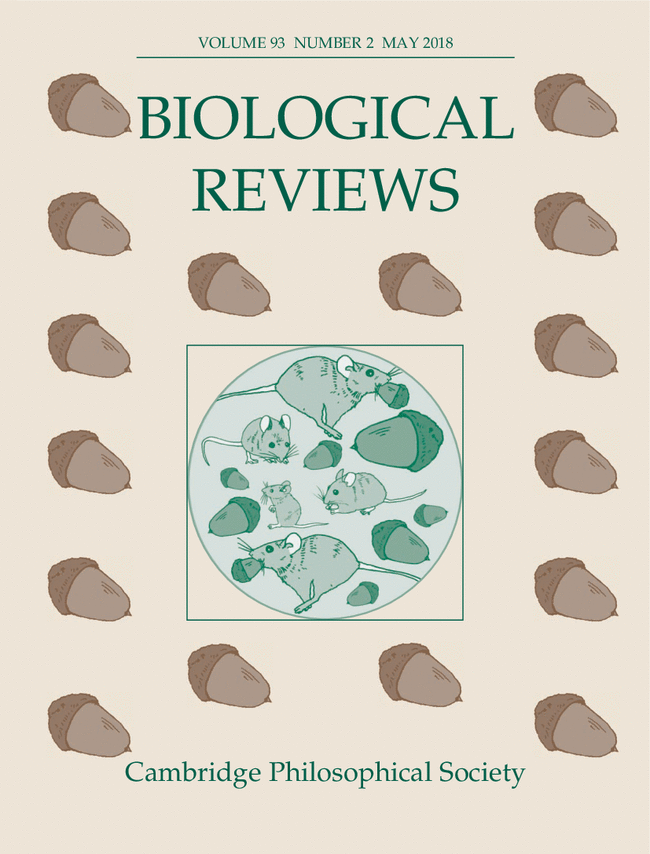 Seminar at University of California, Davis
January 2018
Rafał Zwolak was invited to give a talk in the Ecology and Evolution Seminar Series at the University of California in Davis. The talk, entitled "How decisions of scatterhoarders influence tree recruitment", was a synthesis of our recent research on plant-granivore interactions.
Polish Press Agency writes about our research
August 2017
Polish Press Agency published an interview with Rafał Zwolak, who was talking about animal personalities and their ecological consequences (link).
Paula Bednarz started internship in Canada
June 2017
Paula Bednarz has started an intership in Denis Réale lab (Université de Montréal). Have fun - and good luck!
Article by Michał Bogdziewicz receives recognition from PAS
May 2017
A publication ""Effects of nitrogen deposition on reproduction in a masting tree: benefits of higher seed production are trumped by negative biotic interactions" (link) received honorable mention in a competition for the best research article published by a PhD student. The competition was held by Polish Academy of Sciences (PAS)
Our research published in Integrative Zoology
May 2017
Aleksandra Wróbel conducted a set of experiments where she manipulated the composition of rodent communities in Harvard Forest, USA. It turned out that even slight alterations in disperser communities translate into considerable changes in the fate of red oak acorns - and potentially in oak recrutiment (link).
Michał Bogdziewicz, PhD!
April 2017
Michal Bogdziewicz successfuly defended his PhD thesis entitled "Plant-animal interactions in dynamic environments: how tree masting and nitrogen deposition affect consumer populations, seed dispersal and seed predation". Great job, congratulations!
Our research published in Animal Behaviour
April 2017
What is the origin of animal personalities? According to one of the explanations, social interactions are the key because personalities develop when different individuals interact with each other and play different social roles. Our recent research on shrews (link) supports this notion: we found a strong evidence of personalities in the gregarious species (the Mediterranean water shrew) and much weaker personality differences in three other, asocial species of shrews.
Fulbright Scholarship
February 2017
I received the Fulbright Program award that will allow me to spend 9 months at University of California, Davis. I will work with Andy Sih on the influence of persistent behavioral differences (a.k.a. "animal personalities") on the dynamics and outcome of plant-animal interactions.
New research grant!
November 2016
Milena Zduniak received a National Science Centre "Preludium" grant to investigate the connection between behavioral syndromes in yellow-necked mice and their parasite loads. Congratulations! She will start working on it once she's back from South Africa, where she's employed as a field assistant.
Position available
November 2016
Position of a research technician is available at the Department of Systematic Zoology. Details here.